FLORIN AUTO CENTRE INC.'s Maintenance Tips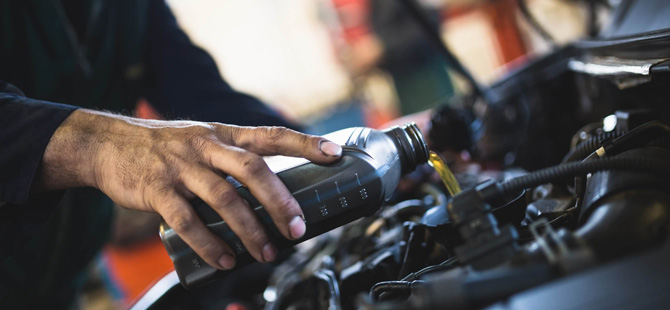 How often should I have my engine oil/filter changed?
According to automotive experts, regularly scheduled oil/filter changes are the single most important item for prolonging engine life. Most new vehicles have recommended oil/filter change intervals of 7,500 miles and some new vehicles have recommended oil change intervals of 11,000 to 15,000 miles under normal operating conditions, with ""normal"" operation described as the operation of the vehicle for at least 20 minutes at a medium speed, with a steady throttle and in a clean driving environment. Short hops to the store, stop-and-go rush hour driving, driving on dirt roads and inclement-weather operation are all considered severe operating conditions that can cause impurities to build up quickly in the oil, resulting in increased wear and tear on internal parts. That is why most owner's manuals and mechanics recommend changing the oil and filter every three months or 3,000 miles (whichever comes first) to assure that maximum engine lubrication occurs while a minimum of impurities are suspended in the oil. To find out what the recommended oil change frequency is for your vehicle, check your owner's manual or talk with your automotive service professional.