FLORIN AUTO CENTRE INC.'s Maintenance Tips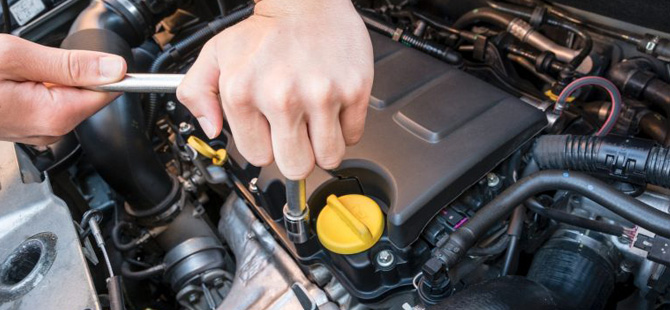 How often should my car get a tune-up?
The term "tune-up" actually applies only to older cars without electronic ignition (before 1981). On these vehicles a tune-up would generally be required every 15,000 – 20,000 miles and consisted of replacing the spark plugs, ignition contact points, rotor and distributor cap and adjusting the ignition timing as well as the carburetor. On modern vehicles equipped with electronic ignition, fuel injection and computer controls, the term "engine performance maintenance" is a more accurate term. A "tune-up" for these newer vehicles is an orderly process of inspection, computer diagnosis, testing and adjustment to maintain peak engine performance, maximum operating efficiency and low exhaust emissions. During this process, spark plugs, plug wires, sensors, and modules may be replaced. The frequency at which a newer vehicle needs a tune-up is dependent more upon driving conditions than mileage and recommended tune-up frequencies vary between 30,000 – 100,000 miles, depending on the manufacturer. To learn how often your vehicle needs a tune-up, check your owner's manual or speak with your local automotive service provider.